---
Beginner/Intermediate Live Workshop (January 2021)
Membership Required
Subscribe to a membership plan for full access to this show and learning resources!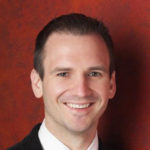 Instructor
01/15/2021 10:00 am (PST)
---
In this workshop, you learned how to improvise a solo with the Lydian Scale – a beautiful and mysterious sounding scale often used in film scores. We'll learn the notes of the scale, which chords/progressions to use, 5 left hand accompaniments, 6 block and rhythm exercises, 4 soloing techniques, and more!
"Member Circle" is a zoom meeting led by a Community Leader where students will have the opportunity to share their breakthrough moments with each other and discuss a particular theme. It is a safe place to talk to your peers, learn from other students' experiences, and engage in a group discussion.  
Recitals are an opportunity for students to showcase a performance in front of a live audience.
In this video, Daine answered all of your questions that were submitted in the month of August.