---
Beginner/Intermediate Live Q+A (May 2021)
Membership Required
Subscribe to a membership plan for full access to this show and learning resources!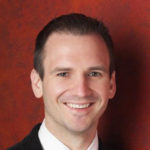 Instructor
05/07/2021 10:00 am (PST)
---
In the May 2021 Live Q&A, Jonny answered all of your music questions.
08:28 – Q: Is Johnny Hodges still around?
03:46 – Q: Can you play Almost Like Being in Love in jazz swing style?
09:36 – Q: What did your practice sessions look like as a beginner?
12:12 – Q: How to choose the right chair?
15:07 – Q: When playing rootless chords stride style, do you emphasize the bass note or chord?
18:25 – Q: Finger positions of Blues Scale in key of F and D?
22:02 – Q: Can you explain more about quartal style like Bill Evans?
25:34 – Q: How to get the slow blues feel on the song At Last?
29:27 – Q: Can you use the minor blues scale on Sweet Home Alabama?
32:11 – Q: Can you teach more about the Cuban Latin style?
33:24 – Q: How to identify chords?
37:27 – Q: Do you have perfect pitch?
38:51 – Q: Can I play Jonny's Canon with inverted chords?
39:08 – Q: Does it help pianists to play with your eyes closed?
40:35 – Q: Tips for improving left hand rhythm?
43:28 – Q: How to practice tuplet runs?
47:34 – Q: Tips for playing triplets?
49:25 – Q: Can you show some grips for the minor blues?
51:56 – Q: Can you demonstrate how to accompany Fly Me to the Moon?
54:31 – Q: What are your keyboard recommendations?
If you've ever been interested in piano accompaniment in a duo setting, then this workshop is for you! Using the great Holiday standard, "Auld Lang Syne", we will explore various accompanying techniques so you'll ring in the New Year like a pro!
Office Hours are an opportunity to get interactive feedback from a professional piano coach!
"Member Circle" is a zoom meeting led by a Community Leader where students will have the opportunity to share their breakthrough moments with each other and discuss a particular theme.
Join Us
Get instant access to this Show and other member features with a PWJ membership!
---
Guided Learning Tracks
View guided learning tracks for all music styles and skill levels
Progress Tracking
Complete lessons and courses as you track your learning progress
Downloadable Resources
Download Sheet Music and Backing Tracks
Community Forums
Engage with other PWJ members in our member-only community forums
Become a better piano player today. Join with the 14-Day Free Trial today!