Beginner/Intermediate Live Q+A (February 2022)
Membership Required
Subscribe to a membership plan for full access to this show and learning resources!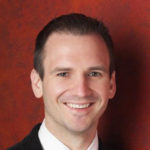 Instructor
02/17/2022 10:00 am (PST)
---
In the February 2022 Live Q&A, Jonny answered all of your music questions.
03:40 – Q: What are your thoughts on doubling notes?
05:30 – Q: In 5 Things To Practice Every Day, can you show the fingering for the Scale Degree Exercise in the key of D?
11:04 – Q: What's the best way to play stride accurately?
15:29 – Q: How to play Fsus2/A?
16:52 – Q: How to make traditional hymns more exciting?
20:11 – Q: When playing a song, how to know which notes I can slide?
24:52 – Q: What about the 2-5-1-6 chord progression?
28:01 – Q: Should I practice exercises like Hanon every day?
30:58 – Q: How to make these chords jazzy – Cmaj7, Dm7, and F7?
38:25 – Q: When improvising, do you think in terms of a primary line with fills?
40:54 – Q: What techniques are required to play Home Again?
45:00 – Q: Tips for playing left hand without looking?
48:36 – Q: Do you always sit in the center of the keyboard?
52:00 – Q: When learning to improvise, how do I start so I don't get de-motivated?
Office Hours are an opportunity to get interactive feedback from a professional piano coach!
In this Student Assessment video, Daine reviewed student video submissions from July and provided personalized feedback.
In July, we released 2 new Courses, 5 Quick Tips, 1 blog, 6 Smart Sheets, 6 Backing Tracks, and more!