Membership Required
Subscribe to a membership plan for full access to this show and learning resources!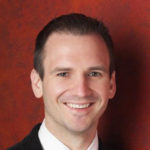 Instructor
08/10/2019 10:00 am (PST)
---
In the August 2019 Q&A, Jonny answered all of your questions about the piano and music in general.
06:20 – Q: Struggling with soloing challenge?
12:49 – Q: How to create interesting lines?
17:26 – Q: List of songs that would fit each chord progression?
19:46 – Q: How many courses do you recommend doing in an hour practice?
22:33 – Q: General advice to classical pianist?
24:40 – Q: Difficulty in hand coordination?
29:44 – Q: Changing scales for different chords?
31:29 – Q: Creating lines as dialogues?
35:37 – Q: Should I focus on mastering one style?
36:46 – Q: Are you planning on adding Country courses?
37:43 – Q: Rootless voicings course?
38:45 – Q: Starting and ending notes during a solo?
40:58 – Q: Courses on left hand independence?
42:36 – Q: Approaching runs?
44:43 – Q: Do you have any stock endings for blues?
46:30 – Q: Blues comping?
47:17 – Q: Struggling with hand coordination?
49:10 – Q: How do you determine your playing level?
50:15 – Q: Bebop courses?
51:08 – Q: How does the Learning Tracks work?
53:09 – Q: Exercises for swing and cocktail?
55:26 – Q: How to accompany a vocalist doing jazz standards?
58:16 – Q: Playing by ear course?
1:03:57 – Q: Applying the "pop-stinato" to Yellow Submarine?
1:05:32 – Q: Stock blues endings course?
1:06:30 – Q: Reversing root-chord LH?
1:08:40 – Q: Exercises for both hands?
1:09:00 – Q: How do you choose your piano soud?
1:10:33 – Q: Blues before Jazz?
1:11:13 – Q: First 8 measures of "Sway"?
1:14:02 – Q: How to end Happy Birthday after the crossover section?
1:15:41 – Q: How to download sheet music/backing tracks from PWJ?
"Member Circle" is a zoom meeting led by a Community Leader where students will have the opportunity to share their breakthrough moments with each other and discuss a particular theme.
In November, we released 4 new Courses, 4 Quick Tips, 8 Smart Sheets, 17 Backing Tracks, and more!
Office Hours are an opportunity to get interactive feedback from a professional piano coach!
Join Us
Get instant access to this Show and other member features with a PWJ membership!
---
Guided Learning Tracks
View guided learning tracks for all music styles and skill levels
Progress Tracking
Complete lessons and courses as you track your learning progress
Downloadable Resources
Download Sheet Music and Backing Tracks
Community Forums
Engage with other PWJ members in our member-only community forums
Become a better piano player today. Join with the 14-Day Free Trial today!