Membership Required
Subscribe to a membership plan for full access to this show and learning resources!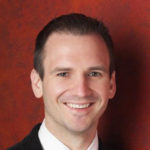 Instructor
04/01/2019 10:00 am (PST)
---
View the Q&A with Jonny from April of 2019.
04:27 – Q: How to do syncopation in "Gospel Earth"?
11:34 – Q: Demo of LH on "Take Five"?
14:59 – Q: "Go the Distance" LH after intro?
17:55 – Q: Analysis of "Solitude"?
22:47 – Q: Use any pedal on Stride & Broadway section of "Happy Birthday"?
26:12 – Q: How to remember piano riffs for sheet music?
27:32 – Q: Fingering used in "Go the Distance"?
33:12 – Q: Developing lead sheet of "The Way You Look Tonight"?
36:24 – Q: Pedaling in Broadway section of "Happy Birthday"?
40:00 – Q: Best way of recording playing?
41:37 – Q: Which notes to accent in Blues Challenge?
43:30 – Q: Thoughts on using Notion 6 software?
46:32 – Q: How to make jazz ballad tune into swing?
50:26 – Q: Best RH chords for jazz turnaround with walking bass?
51:49 – Q: Demo of "Game of Thrones" tune?
53:08 – Q: Lesson for LH of "Way You Look at Me"?
1:00:10 – Q: Ways to jazz up contemporary music?
In September, we released 4 new Courses, 4 Quick Tips, 6 Smart Sheets, 11 Backing Tracks, and more!
Office Hours are an opportunity to get interactive feedback from a professional piano coach!
"Member Circle" is a zoom meeting led by a Community Leader where students will have the opportunity to share their breakthrough moments with each other and discuss a particular theme.