---
2020 Annual Holiday Awards Party
Membership Required
Subscribe to a membership plan for full access to this show and learning resources!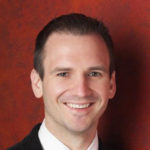 Instructor
12/16/2020 10:00 am (PST)
---
Welcome to the 2020 PWJ Annual Holiday Awards Party, where we recognized students who made extraordinary progress this year!
Fun Awards
Most likely to play at Disneyland – Sam Argier
Most likely to play at Carnegie Hall – Ken Zimmerman
Most likely to brighten your day – Gillian Marty & Ellen Martinson
Biggest Cheerleader – Ido Bernstein & Eiress Lamy
Most Stylish Player – Michael Unger & Laura Unterweger
Young Virtuoso – Gawyn Ross & John Harkins
Collaboration Award – Dina Melucci
Performance Awards 
Blues Performance – Irina Costei & Anthony Shiels
Jazz Performance – Tom Cranson
Jazz Swing Performance – Rich Barton
Jazz Ballad Performance – Joshua Evans
Jazz Solo Award- Maeva Liebling
Stride Performance – Emi Oguri
Latin Jazz Performance – Davide Ciammaichella
Pop Performance – Barb Christenson
Rock Performance – Gwen Walden
Funk Performance – Josh Walsh
Hymn Performance – Michale LaDisa
Holiday Performance – David Hahn
Classical Performance – Susana Rolfo
Outstanding Duet – Claudio Kunz
Vocal Performance – Masako Cross
Non-Piano Instrumental – Kevin Slaughter
Synth Performance – Martyn Ramsden
Most Creative Video – Chantal Dobbelaere & Kat Marie
Merit Awards
Most Helpful Student – Paul Toal
Most Improved Beginner – Lois Reed & Matt Thompson
Most Improved Intermediate – Simian Sebastian & Felicia Seigler
Most Improved Advanced – Shanti Kosasih & Harrison Moss
PWJ Honors Award
Emma Collingwood
In September, we released 4 new Courses, 4 Quick Tips, 6 Smart Sheets, 11 Backing Tracks, and more!
Office Hours are an opportunity to get interactive feedback from a professional piano coach!
"Member Circle" is a zoom meeting led by a Community Leader where students will have the opportunity to share their breakthrough moments with each other and discuss a particular theme.