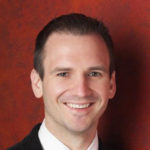 Instructor
---
Learning Focus
Accompanying
Chords
Improvisation
Free Lessons
Get free weekly lessons, practice tips, and downloadable resources to your inbox!
When it comes to playing the blues, it is so important to have a variety of intros.
Sometimes you want a short one, other times you want a long one.
In today's piano quick tip, you're going to learn 3 essential blues introductions that you can use in just about any blues song.
1. Learn the short intro, a 1-measure intro that only uses 3 chords: C7, Ab7, and G7.  You'll learn cool ways to voice these three chords, including adding the 13 to the Ab7 chord and adding the augmented 5, or #5 to the G7 chord
2. Learn the Country Blues intro.  This intro uses more interesting chords like C diminished 7 and Fm6/C.  You'll learn a fun rocking technique too.
3. Learn the signature blues walkup technique.  This is probably the most common blues intro and outro, and it's best to use if you are in a band you've never played with. When you start this intro, they'll know exactly where to come in.
If you're a member here at Piano With Jonny, make sure to download and print the lesson sheet music.  Also, check out the smart sheet music to learn this in any one of the 12 keys with the click of one button.
Also, be sure to checkout our other blues courses in our course library here.
Thanks for watching, and happy practicing!
Jonny May
More Free Lessons
Play Hoagy Carmichael's "Heart and Soul" on piano in 5 levels—from beginner to pro. Apply pro tips for jazz, stride and contemporary pop styles.
Discover a fun improv practice game for expanding your jazz vocabulary with original 2-5-1 jazz licks using 3 different dominant scales.
How do Hollywood film composers like John Williams, Danny Elfman and Hans Zimmer create gripping chord progressions? Learn 3 tricks to create cinematic chords on piano.
Looking for downloads?
Subscribe to a membership plan for full access to this Quick Tip's sheet music and backing tracks!
Join Us
The Piano With Jonny Membership
---
Guided Learning Tracks
View guided learning tracks for all music styles and skill levels
Progress Tracking
Complete lessons and courses as you track your learning progress
Downloadable Resources
Download Sheet Music and Backing Tracks
Community Forums
Engage with other PWJ members in our member-only community forums
Become a better piano player today. Start your free 14-day trial today!