10 Reasons Pianists Struggle To Play Jazz
Membership Required
Subscribe to a membership plan for full access to this lesson and learning resources!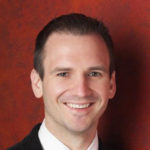 Instructor
---
Here are the top 10 reasons that I see classical pianists struggle to play jazz, plus tips on how to overcome these.
Music Style
Classical
Jazz Ballads
Jazz Swing
Latin Jazz
Similar Quick Tips
Learn to play 3 blues piano runs to take your blues improv to the next level. Runs include the Crunch Run, Turn-Run, & Gospel Slide Triplet Run.
Learn 3 exercises to master slow blues piano improv, inluding 8th note, triplet, and slide exercises over the minor blues walkdown progression.
One of the simplest beginner approaches to jazz improv.  You'll learn 2 chords, 1 scale, 8ths, triplets, turns, slides, & runs.