10 Reasons Pianists Struggle To Play Jazz
Membership Required
Subscribe to a membership plan for full access to this lesson and learning resources!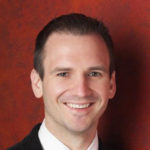 Instructor
---
Here are the top 10 reasons that I see classical pianists struggle to play jazz, plus tips on how to overcome these.
Music Style
Classical
Jazz Ballads
Jazz Swing
Latin Jazz
Similar Quick Tips
In this lesson, piano students of any level will learn an essential blues piano lick. Students can also use this lesson to level-up their blues sound.
You've decided to learn piano. Now the most important question is "what kind of music will you play?" Here are 10 reasons why you should learn jazz piano.
Learn how to play the classic Christmas song Winter Wonderland in a jazz piano style. We'll cover the left hand accompaniment and beautiful right hand harmonies.