---
Ear Training With 7th Chords 1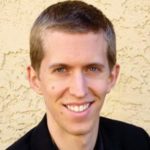 Instructor
---
This workshop dives into the essential skills required for ear training. Our main focus will be 7th chords.
First, we'll use song examples to identify the sounds of major 7th chords, dominant 7th chords, and minor 7th chords. We'll learn how to hear these chords in various chord progressions. Finally, we'll apply these techniques to songs and learn how to hear the chords that fit with each melody.
By the end of this workshop, you'll understand the process of how to approach ear training.
For software ear trainers, we recommend the following: Keyboard Relative Pitch, Note Relative Pitch, Intervals, Scales, Chords
Course Objectives
Review the sounds of major 7th chords, minor 7th chords, and dominant 7th chords
Identify 7th chords in various chord progressions
Apply these techniques to songs and learn how to hear the chords that fit with each melody
Learning Focus
Analysis
Exercises
Practice Tips