The Best Scale to Improvise Jazz Piano
Membership Required
Subscribe to a membership plan for full access to this smartsheet and learning resources!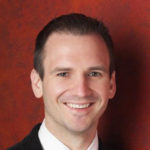 Arranger
---
Learn to improvise using the "Gospel Scale," also known as the pentatonic b3 scale. This can be used over almost any style.
Music Style
Blues
Country
Fundamentals
Jazz Ballads
Jazz Swing
Latin Jazz
Pop
Stride
Associated Quick Tip Resources

Lesson Sheet

Improv-over-any-song-with-1-scale-the-gospel-scale.pdf
Download
Associated Quick Tips
Start improvising now with this beginner jazz piano scale. Professional pianists use the Gospel Scale to improv in any style—swing, Latin, stride, pop,...