---
Learn to Play 2 Jazz Piano Intro Runs (Cocktail, Blues)
Membership Required
Subscribe to a membership plan for full access to this smartsheet and learning resources!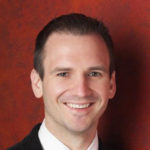 Arranger
---
Learn 2 essential runs that you can use on any jazz tune. You'll learn 2 stock runs, the Cocktail Jazz Run and the Blues Run.
Learning Focus
Accompanying
Chords
Improvisation
Lead Sheets
Reharmonization
Music Style
Blues
Funk
Jazz Ballads
Jazz Swing
Latin Jazz
Smooth Jazz
Stride
Associated Quick Tips
Learn 2 jazz piano intro runs that work on any lead sheet, including Cocktail Jazz, Jazz Swing, Latin Jazz, Blues, Bossa Nova, Samba, and Jazz Ballads.