---
How to Use Guide Tones for Jazz Piano
Membership Required
Subscribe to a membership plan for full access to this smartsheet and learning resources!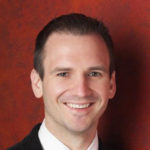 Arranger
---
Learn how to comp over the Cycle of 5ths Progression using the Guide Tone, or 3-7 approach.
Learning Focus
Accompanying
Chords
Lead Sheets
Reharmonization
Associated Quick Tips
If you want to learn how to comp well and understand jazz harmony, then you need to know how to use guide tones for jazz piano, the 3-7 approach!