---
Heart and Soul Jazz Piano Arrangement
Membership Required
Subscribe to a membership plan for full access to this smartsheet and learning resources!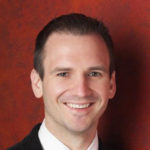 Arranger
---
Jam on this fun swingin' arrangement of Heart & Soul.  Learn how to walk a bass line, harmonize the melody, and add blues slides.
Associated Quick Tips
Play this famous tune in a fun, unique way! Learn heart and soul in a swing jazz piano style, with walking bass lines, harmonized melody, and blues slides.