---
Breaking Down a Jazz Solo 2
Membership Required
Subscribe to a membership plan for full access to this smartsheet and learning resources!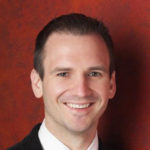 Arranger
---
In this workshop, Jonny will break down a notated jazz solo to show you exactly how jazz pianists construct a solo.
Associated Course
Master the techniques used by jazz pianists to solo over a minor turnaround progression. Utilizing scale theory, enclosures, triad shifting, and more, Jonny deconstructs his top techniques for soloing.