A Beginner Guide to Jazz Piano Improvisation
Membership Required
Subscribe to a membership plan for full access to this smartsheet and learning resources!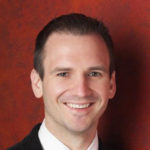 Arranger
---
One of the simplest beginner approaches to jazz improv.  You'll learn 2 chords, 1 scale, 8ths, triplets, turns, slides, & runs.
Learning Focus
Improvisation
Riffs
Scales
Associated Quick Tip Resources

Lesson Sheet

Easy-Jazz-Improv-D-7-to-G7.pdf
Download

Backing Track

Dm-G7-Swing-Progression.m4a
Download
Associated Quick Tips
One of the simplest approaches to beginner jazz piano improvisation. Using only 2 chords & 1 scale, you'll play 8th & triplets lines, turns, slides, & runs.