3 Steps to Play Jazz Swing Piano
Membership Required
Subscribe to a membership plan for full access to this smartsheet and learning resources!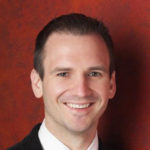 Arranger
---
Learn how to transform the Ode to Joy lead sheet into a swing arrangement in 3 simple steps.
Learning Focus
Improvisation
Lead Sheets
Songs
Associated Quick Tip Resources

Lesson Sheet

Lesson-Sheet-Ode-to-Joy-Swing-in-3-Steps.pdf
Download
Associated Quick Tips
Learn to transform a lead sheet into a jazz swing piano arrangement in 3 steps using the familiar tune "Ode to Joy." Playing from a Fake Book easy as 1-2-3.