---
3 Essential Techniques for Jazz Piano Walking Bass
Membership Required
Subscribe to a membership plan for full access to this smartsheet and learning resources!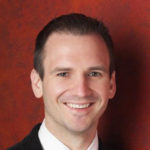 Arranger
---
Learn 3 essential approaches for walking jazz bass lines over the 2-5-1 chord progression.
Learning Focus
Accompanying
Basslines
Improvisation
Associated Quick Tips
Three essential techniques for building authentic sounding jazz piano walking bass lines. We'll use 5ths, triads with upper neighbors, steps & swinging 8ths.