---
St. Louis Blues Collaboration (January 2023)
Membership Required
Subscribe to a membership plan for full access to this show and learning resources!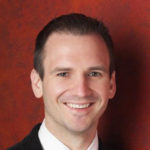 Instructor
---
In this collaboration, students improvised over the St. Louis Blues chord progression (12-Bar Blues in G) while Jonny played an accompaniment.
Congratulations to all who participated!
Office Hours are an opportunity to get interactive feedback from a professional piano coach!
"Member Circle" is a zoom meeting led by a Community Leader where students will have the opportunity to share their breakthrough moments with each other and discuss a particular theme.
In September, we released 4 new Courses, 4 Quick Tips, 6 Smart Sheets, 11 Backing Tracks, and more!