Membership Required
Subscribe to a membership plan for full access to this show and learning resources!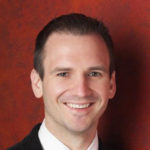 Instructor
09/07/2019 10:00 am (PST)
---
In the September 2019 Q&A, Jonny answered all of your questions about the piano and music in general.
07:37 – Q: How to play like An Coong?
13:09 – Q: Tips on memorizing pieces?
16:11 – Q: Modulation in a minor key?
19:38 – Q: How do you prevent arm fatigue?
22:04 – Q: The Turnaround Progression?
56:19 – Q: Quick 5-1 in "Oh Christmas Tree"?
27:28 – Q: Passing chord options for pop songs in minor keys?
29:41 – Q: Learning Blues in other keys?
32:32 – Q: An Coong RH?
33:48 – Q: Disney songs in Ragtime?
34:32 – Q: Walking bass lines?
36:56 – Q: Playing different Blues LH patterns?
39:13 – Q: Chordal vamp used by Jeremiah Yocum?
42:40 – Q: Memorizing tips?
44:59 – Q: Is there a disadvantage on not using sheet music?
46:59 – Q: Suggestions on managing my practice discipline?
48:46 – Q: Why does Jonny like listening to Oscar Peterson?
49:41 – Q: Tips on playing octaves fast?
52:30 – Q: Do you recommend iRealBook?
53:13 – Q: Helpful Blues keys when playing with a guitarist?
53:51 – Q: Definition of the Turnaround Progression?
56:04 – Q: Have you always been able to play anything you hear?
57:38 – Q: Playing "Proud Mary"?
59:43 – Q: Tips for jazzing up "Amazing Grace"?
1:02:31 – Q: Walking bass for "All The Things You Are"?
1:03:46 – Q: Tips for transcribing songs by ear?
1:04:59 – Q: For someone new, how do you keep from getting overwhelmed?
1:06:53 – Q: How do I play a D+7 chord?
1:08:24 – Q: Do you often play on a piano over a keyboard?
1:08:56 – Q: Was your classical training beneficial to learning jazz and other styles?
1:10:20 – Q: Tips about using the pedal in Jazz?
1:11:48 – Q: Should I continue to practice previous monthly challenges?
1:13:39 – Q: What piano sounds do you use/prefer?
1:15:25 – Q: Playing Rock and Roll?
1:16:21 – Q: Mastering rhythms and songs?
1:16:50 – Q: Miss Celie's Blues?
1:19:16 – Q: Arranging and writing contemporary music?
1:20:59 – Q: Piano books for Ragtime/Jazz?
1:21:20 – Q: Best way to learn 4-note jazz chords?
1:26:37 – Q: How would you perform "T T L Star" in a funk style?
1:27:29 – Q: Any advice for practicing off piano other than rhythms?
"Member Circle" is a zoom meeting led by a Community Leader where students will have the opportunity to share their breakthrough moments with each other and discuss a particular theme.
In November, we released 4 new Courses, 4 Quick Tips, 8 Smart Sheets, 17 Backing Tracks, and more!
Office Hours are an opportunity to get interactive feedback from a professional piano coach!
Join Us
Get instant access to this Show and other member features with a PWJ membership!
---
Guided Learning Tracks
View guided learning tracks for all music styles and skill levels
Progress Tracking
Complete lessons and courses as you track your learning progress
Downloadable Resources
Download Sheet Music and Backing Tracks
Community Forums
Engage with other PWJ members in our member-only community forums
Become a better piano player today. Join with the 14-Day Free Trial today!