October 2019 Q&A
Membership Required
Subscribe to a membership plan for full access to this show and learning resources!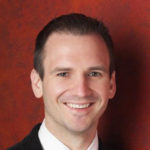 Instructor
10/16/2019 10:00 am (PST)
---
In the October 2019 Q&A, Jonny answered all of your questions about the piano and music in general.
In the May 2020 Student Assessment, Jonny reviewed student video submissions and provided personalized feedback and guidance.
In May, we released 3 new Courses, 4 Quick Tips, 7 Smart Sheets, 22 Backing Tracks, the new Student Collaboration, the Live Q&A, the Q&A Submissions, and the Student Assessment.
We break down a notated jazz solo to show you exactly how jazz pianists construct a solo. We analyze the scales, rhythms, embellishments, and approach tone techniques used.