October 2019 Q&A
Membership Required
Subscribe to a membership plan for full access to this show and learning resources!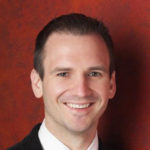 Instructor
10/16/2019 10:00 am (PST)
---
In the October 2019 Q&A, Jonny answered all of your questions about the piano and music in general.
In this workshop, you will learn everything you need to know about modulation! We'll discuss when, why, and how to modulate a tune. We'll learn 4 common modulations, including half-step, whole-step, minor 3rd, and 4th. Then Jonny will demonstrate 6 essential techniques for modulating. 
In July, we released 3 new Courses, 5 Quick Tips, 7 Smart Sheets, 20 Backing Tracks, the new Student Collaboration, the Live Q&A, the Q&A Submissions, and the Student Assessment.
A remembrance video of our beloved student, Terry Hopley.