Membership Required
Subscribe to a membership plan for full access to this show and learning resources!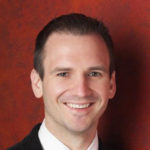 Instructor
10/16/2019 10:00 am (PST)
---
In the October 2019 Q&A, Jonny answered all of your questions about the piano and music in general.
07:40 – Q: When can we watch Bossa collab or Hodges interview?
09:49 – Q: What mode is the Halloween challenge in?
13:24 – Q: Backing Track – Halloween collab?
14:56 – Q: Getting through a tune without making mistakes?
18:54 – Q: Demonstrate how to emulate funk guitar strum?
20:41 – Q: Can you point out the difference between the different blues courses?
23:35 – Q: How to play the bass pattern in the stride section of "Happy Birthday"?
27:18 – Q: Option to ask questions on camera today?
29:03 – Q: Accompaniment chords for Halloween collaboration?
30:02 – Q: Increase number of characters with writing questions during Q and A?
31:12 – Q: Mini lesson on Halloween version of "Happy Birthday"?
37:42 – Q: 10 pieces of blue book to do in jazz ballad style?
40:55 – Q: Keep repeat practising what we have already learnt?
42:07 – Q: Do a quick tip on how to play Elton John's "Saturday is Alright for Fighting"?
42:43 – Q: Problem playing "1950's rock n roll at medium tempo?
47:37 – Q: How do you play the run at the end of "Sway"?
52:55 – Q: Any lessons on church modes?
53:59 – Q: Tips on fingering with improvising in scales?
57:03 – Q: How to remember and improve scales learnt? How long to practise scales each day?
59:51 – Q: How to accompany "Blue Bayou" in the key of F?
1:02:44 – Q: How long to practise for, which is the best course on Alfred?
1:03:30 – Q: Where to place off-beat accents in Bossa solo?
1:07:08 – Q: What are the ways to finish off improvisations?
1:09:09 – Q: What is the difference between the note being 2nd or a 9th?
1:12:08 – Q: What sharps and flats are in "Happy Birthday"?
1:12:31 – Q: Break down the style used by Jim Brickman?
1:16:51 – Q: When will the Bossa collaboration video be available?
1:17:53 – Q: Is there a course on stock endings? Intros and Outros?
In September, we released 4 new Courses, 4 Quick Tips, 6 Smart Sheets, 11 Backing Tracks, and more!
Office Hours are an opportunity to get interactive feedback from a professional piano coach!
"Member Circle" is a zoom meeting led by a Community Leader where students will have the opportunity to share their breakthrough moments with each other and discuss a particular theme.