Membership Required
Subscribe to a membership plan for full access to this show and learning resources!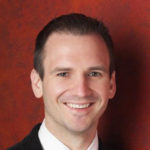 Instructor
10/26/2018 10:00 am (PST)
---
View the Q&A with Jonny from October of 2018.
10:19 – Q: Quick Tips Heart and Soul solo?
16:34 – Q: How to become a Disneyland Pianist?
19:54 – Q: Halloween Progression in Ragtime?
22:36 – Q: Did you take a class on music theory?
25:22 – Q: Jazz Ballad advice?
26:58 – Q: How to play a Latin Bass?
29:30 – Q: How to play songs by ear?
33:01 – Q: How to arrange from a lead sheet
38:30 – Q: Jonny's Arrangement of "Tiny Dancer"
41:59 – Q: What keyboard do you play?
42:55 – Q: How to familiarize yourself with chord inversions
49:39 – Q: Nutrition cocktail for live gigs
50:54 – Q: How to play spooky songs in Jazz style
51:44 – Q: Vaudeville piano style
55:03 – Q: Course on inversions?
57:24 – Q: Boogie Woogie and favorite riffs?
58:31 – Q: Bossa Nova challenge wk 4 patterns?
1:00:29 – Q: Timing, syncopation and sightreading tips?
1:06:17 – Q: Runs in Disney Medley and "I'll be falling more in love with you"
1:10:55 – Q: Breakdown of David Bowie piano arrangement
1:12:33 – Q: Technique with pinky in Halloween challenge
1:14:16 – Q: How to improvise in Jazz with bassline?
1:18:27 – Q: Comping for "Isn't She Lovely"?
Office Hours are an opportunity to get interactive feedback from a professional piano coach!
In this workshop, we'll be learning about how to accompany in a band setting on the well-known standard, "Fly Me To The Moon".
In this video, Daine answered all of your questions that were submitted in the month of February.