Membership Required
Subscribe to a membership plan for full access to this show and learning resources!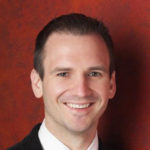 Instructor
10/26/2017 10:00 am (PST)
---
View the Q&A with Jonny from October of 2017.
06:21 – Q-How to sync videos with playing?
13:44 – Q-Demonstration: Riff in the Eb scale?
17:22 – Q-Tips for playing "In a Whole new World"?
21:48 – Q-Differences b/w Blues & Rock&Roll Improvisation?
28:24 – Q-Any plans of Jonny to come to U.K?
30:00 – Q-Any plans of Jonny to come to East Coast?
31:07 – Q-Tips for Reading Treble Note?
34:37 – Q-What is a chromatic double 3rd run?
36:12 – Q-Jonny's opinion of Nord Electro?
37:00 – Q-How to overcome Slow Reading?
39:52 – Q-Acoustic or Digital Piano. Which is better?
41:56 – Q-How to Arrange Songs?
48:33 – Q-Tips on Fingering?
51:46 – Q-Taking a Piano Classic to another style?
"Member Circle" is a zoom meeting led by a Community Leader where students will have the opportunity to share their breakthrough moments with each other and discuss a particular theme. It is a safe place to talk to your peers, learn from other students' experiences, and engage in a group discussion.  
Recitals are an opportunity for students to showcase a performance in front of a live audience.
In this video, Daine answered all of your questions that were submitted in the month of August.