Membership Required
Subscribe to a membership plan for full access to this show and learning resources!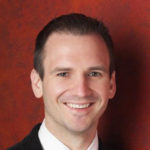 Instructor
---
In November, we released 3 new courses, 4 Quick Tips, 7 smart sheets, 15 backing tracks, the Halloween Collaboration, the Live Q&A, Student Assessment, and launched the PWJ Local Forum.
View the Courses
Watch the Quick Tips
Start the Smartsheets
Congratulations to our Student of the month, Terry Hopley! Read his spotlight right here.
In September, we released 4 new Courses, 4 Quick Tips, 6 Smart Sheets, 11 Backing Tracks, and more!
Office Hours are an opportunity to get interactive feedback from a professional piano coach!
"Member Circle" is a zoom meeting led by a Community Leader where students will have the opportunity to share their breakthrough moments with each other and discuss a particular theme.