Membership Required
Subscribe to a membership plan for full access to this show and learning resources!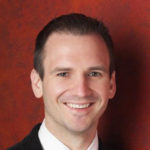 Instructor
---
In the November 2019 Q&A, Jonny answered all of your questions about the piano and music in general.
05:17 – Q: Maintaining left hand blues rhythm
08:58 – Q: Mastering triplet slide speed before moving on?
11:36 – Q: Any plans to add Anime tracks?
14:12 – Q: What scales are used in Frosty?
17:38 – Q: Looking for a style of jazz playing?
18:47 – Q: Advice to study the run in Believe?
23:57 – Q: Sample solo from a melody?
26:34 – Q: Tips for playing fast with accuracy?
29:13 – Q: Recommended chords for Silent Night Accompaniment?
32:40 – Q: How to apply funk tools to a song?
36:27 – Q: Applying funk to Twinkle Twinkle?
39:21 – Q: Difference between Stride and Ragtime
41:46 – Q: Is this a pattern to blocked chords?
44:45 – Q: What is the first 20 secs of Makin Whoope?
48:40 – Q: How is this intro played?
50:30 – Q: Techniques for accompanying swing style?
52:34 – Q: Improvising Jingle Bells?
54:29 – Q: What skills should you know in all 12 keys?
57:56 – Q: 5 note chords, are the same rules for minor and dominants?
59:36 – Q: Workshop on Yardbird Suite?
1:00:11 – Q: Blues scale finger variations?
1:00:49 – Q: Repeating notes and chords in fast runs?
1:02:11 – Q: Best way to count sixteenth notes at speed?
1:03:58 – Q: Balancing practice between new and existing songs?
1:05:39 – Q: Quick tips on re-hamonization?
1:06:00 – Q: Practice time on exercises?
1:07:16 – Q: Mastering hand independence when playing blues?
1:08:53 – Q: Soloing over 251 with quick changes?
1:11:00 – Q: Arranging when in 3 time?
1:12:22 – Q: Tips to prevent hand tension?
1:14:24 – Q: Triad chords hand position?
1:16:29 – Q: Comping Blue Bayou in F?
1:18:56 – Q: Thoughts on changing the scale with each chord change?
In November, we released 4 new Courses, 4 Quick Tips, 8 Smart Sheets, 17 Backing Tracks, and more!
Office Hours are an opportunity to get interactive feedback from a professional piano coach!
"Member Circle" is a zoom meeting led by a Community Leader where students will have the opportunity to share their breakthrough moments with each other and discuss a particular theme.
Join Us
Get instant access to this Show and other member features with a PWJ membership!
---
Guided Learning Tracks
View guided learning tracks for all music styles and skill levels
Progress Tracking
Complete lessons and courses as you track your learning progress
Downloadable Resources
Download Sheet Music and Backing Tracks
Community Forums
Engage with other PWJ members in our member-only community forums
Become a better piano player today. Join with the 14-Day Free Trial today!