Membership Required
Subscribe to a membership plan for full access to this show and learning resources!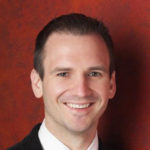 Instructor
11/26/2018 10:00 am (PST)
---
View the Q&A with Jonny from November of 2018.
07:53 – Q: Tango riffs for RH and LH
13:15 – Q: Can you demonstrate Charleston style?
21:58 – Q: What to do with LH on lead sheet?
26:46 – Q: Do you play the lower bass note legato in Ragtime
30:17 – Q: How do I use the smart sheets?
35:28 – Q: Do you know Augustan Club Waltz?
38:10 – Q: Where do I start with learning to play the piano?
41:34 – Q: When to not play black keys with the thumb?
46:07 – Q: Arpeggios and how to do them on piano?
52:23 – Q: Any more song tutorials coming up?
53:23 – Q: What songs have a 5-2-6-1 chord progression?
56:58 – Q: Could you make a duet course?
57:41 – Q: What note do you start on for the 1st glissando in "Jingle Bells"?
58:28 – Q: How to play chords in RH and LH and pick up rhythm?
59:16 – Q: What fingering to use for arpeggios in "Hallelujah"
1:03:44 – Q: Demonstration for using"Bible of Blues" riffs?
1:11:26 – Q: How to pick up the rhythm on "Jingle Bells"?
1:12:05 – Q: Drawing out the 4th beat notes?
1:18:23 – Q: What keyboard do you use?
1:19:19 – Q: How do I get the chord to sound fuller?
1:21:07 – Q: Playing on an unfamiliar piano?
In September, we released 4 new Courses, 4 Quick Tips, 6 Smart Sheets, 11 Backing Tracks, and more!
Office Hours are an opportunity to get interactive feedback from a professional piano coach!
"Member Circle" is a zoom meeting led by a Community Leader where students will have the opportunity to share their breakthrough moments with each other and discuss a particular theme.