Monthly Update (April 2021)
Membership Required
Subscribe to a membership plan for full access to this show and learning resources!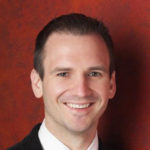 Instructor
---
In April, we released 3 new Courses, 5 Quick Tips, 8 Smart Sheets, 16 Backing Tracks, the new Student Collaboration, the Live Q&A for Beginner/Intermediate, the Live Q&A for Intermediate/Advanced, the Q&A Submissions for Beginner/Intermediate, the Q&A Submissions for Intermediate/Advanced, and the Student Assessment.
New Courses:
How to Improvise a Solo With the Aeolian Scale 1
How to Improvise a Solo With the Aeolian Scale 2
Bach Prelude in C Harmonic Analysis
New Quick Tips:
1 Blues Piano Lick in 5 Levels of Difficulty
Improvise Jazz Piano with the Dominant Diminished Scale
3 Must-Know Jazz Piano Intros
Piano Chords – The Definitive Guide
Magic Chord Shapes – Major & Minor Piano Chords
Standout Performances:
Chris McMullin – Clair de Lune
Max Althoff – 1950s Rock n Roll
Sindre Skarelven – Fly Me to the Moon
Harrison Moss – Sunny Side of the Street
Andrei Borg – I Wanna Be Like You

Congratulations to our Student of the month, Kat Marie! Watch her spotlight interview right here.
In this workshop, we analyzed the chord progression for Autumn Leaves. Starting with the lead sheet, we'll memorize the melody/chords, analyze the chord functions and chord qualities, learn how to add color with the 2-5-1 trick, and more!
In this collaboration, students improvised a blues solo while Jonny played an accompaniment.
In May, we released 2 new Courses, 4 Quick Tips, 6 Smart Sheets, and 24 Backing Tracks!