---
Monthly Update (April 2021)
Membership Required
Subscribe to a membership plan for full access to this show and learning resources!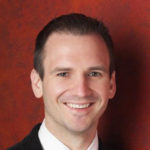 Instructor
---
In April, we released 3 new Courses, 5 Quick Tips, 8 Smart Sheets, 16 Backing Tracks, the new Student Collaboration, the Live Q&A for Beginner/Intermediate, the Live Q&A for Intermediate/Advanced, the Q&A Submissions for Beginner/Intermediate, the Q&A Submissions for Intermediate/Advanced, and the Student Assessment.
New Courses:
How to Improvise a Solo With the Aeolian Scale 1
How to Improvise a Solo With the Aeolian Scale 2
Bach Prelude in C Harmonic Analysis
New Quick Tips:
1 Blues Piano Lick in 5 Levels of Difficulty
Improvise Jazz Piano with the Dominant Diminished Scale
3 Must-Know Jazz Piano Intros
Piano Chords – The Definitive Guide
Magic Chord Shapes – Major & Minor Piano Chords
Standout Performances:
Chris McMullin – Clair de Lune
Max Althoff – 1950s Rock n Roll
Sindre Skarelven – Fly Me to the Moon
Harrison Moss – Sunny Side of the Street
Andrei Borg – I Wanna Be Like You

Congratulations to our Student of the month, Kat Marie! Watch her spotlight interview right here.
"Member Circle" is a zoom meeting led by a Community Leader where students will have the opportunity to share their breakthrough moments with each other and discuss a particular theme. It is a safe place to talk to your peers, learn from other students' experiences, and engage in a group discussion.  
Recitals are an opportunity for students to showcase a performance in front of a live audience.
In this video, Daine answered all of your questions that were submitted in the month of August.