---
Student Assessment (May 2020)
Membership Required
Subscribe to a membership plan for full access to this show and learning resources!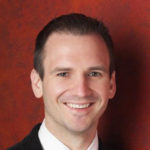 Instructor
06/17/2020 10:00 am (PST)
---
In the May 2020 Student Assessment, Jonny reviewed student video submissions and provided personalized feedback and guidance.
Our participants include:
Stewart Siu Wa Chan
Tom Cranson
Phuoc Nguyen Dang
Eric Schares
Jakub Szytniewski
Masako Cross
Douthard Strickland
Chris Eijlders
Vanessa Harkins
Susana Rolfo
Anthony Toney
Mike Ambrozej
Sam Argier
Laura Unterweger
Rich Barton
Ken Zimmerman
Shanti Lie
Click here to submit your video for our next Student Assessment.
Office Hours are an opportunity to get interactive feedback from a professional piano coach!
In this workshop, we'll be learning about how to accompany in a band setting on the well-known standard, "Fly Me To The Moon".
In this video, Daine answered all of your questions that were submitted in the month of February.