---
Q+A Submissions (March 2020)
Membership Required
Subscribe to a membership plan for full access to this show and learning resources!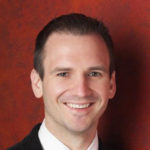 Instructor
04/22/2020 12:00 am (PST)
---
In the March 2020 Q&A Submissions, Jonny answered all of your questions about the piano and music in general.
01:40 – Jere Yost: How to improvise over a complicated left hand pattern?
11:03 – Douthard Strickland: Is there a lead sheet or tutorial for your Latin Jazz version of Piano Man?
14:47 – Tich Nguyen: Do you have tips for ear training?
21:58 – Iryna Burns: How do I participate in live events?
22:45 – Shirley: How do I participate in the monthly challenges?
24:10 – Alina Letyayeva: How do I know when to use the pedal with different genres of music?
28:59 – Wendell Kapustiak: Do you have tips for sight-reading, especially ledger lines?
32:05 – Rebecca Nowell: How to stop my hands from getting tired, and how long should I practice?
33:43 – Yohei Tsutsumi: How do you set up your cameras in your teaching studio?
35:24 – Dale Hartmann: How do you arrange a pop song (Kiss and Tell) for solo play and maintain the essence of the original recording?
41:44 – Tracy Deeming: How to position my body when my hands are moving from one side of the keyboard to the other?
43:21 – Kim Smith: Can you do a lesson on "Someone to Watch Over Me"?
46:21 – Michael Nasso: Will you play a simple improvisation of Danny Boy?
52:00 – Vanessa Meryk: Do you use the pedal on the accented beats of the 8th note Blues Shuffle?
53:43 – Phuoc Nguyen Dang: How do you practice block chords?
56:43 – Phuoc Nguyen Dang: How can I remember all the arrangements I've learned?
1:00:34 – Teri Shelton: Can you do a course for sight-reading & rhythm?
1:03:03 – Peter Maxwell: Are there learning paths and structured learning to help me stay focused?
1:10:38 – Philip Scrima: Does Jonny have live performances or CDs available?
1:11:47 – Chris Hoffmann: Can you explain why certain blues runs don't sound good over G7?
1:16:08 – Terry: How can I apply the "bass-chord" approach to slash chords?
1:20:09 – Paul Sheldon: Can you post a tutorial of "Smoke Gets in Your Eyes"?
1:20:45 – Michael Vertoske: How do you use blues slides if you're playing in the key of F?
1:24:01 – Andy McCarty: Is there a lesson that explains rubato playing and the left hand arpeggiated cocktail style?
1:30:59 – Reynaldo Ortega: Can you explain what's included in a PWJ membership?
1:33:19 – Dan Williams: What should I focus on learning as an intermediate level player?
1:38:33 – Rob Pool: Tip to remember circle of 5ths
1:41:04 – Chris Dickerson: How to best apply theory techniques to my playing?
1:46:41 – John Pray: Is it important to truly learn every mode/scale in order to improvise?
1:51:51 – Lisa Taylor: How can I learn to play by ear?
1:52:41 – Ethan Lubell: How many hours a day did you practice a day when you were younger?
1:53:23 – Ezriel Kroen: How do you count the swing notes in the swing portion of Happy Birthday?
1:55:03 – Sarah Huang: What program can I use to record my playing onto sheet music?
1:55:46 – Rebecca Nowell: Do you have tips for hand coordination?
1:56:16 – Brian Walsh: Can you demonstrate how to arpeggiate chords to give rhythm without stride?
2:00:38 – Jakub Szytniewski: Should I continue practicing classical piano? Does it provide benefits that other styles don't help with?
"Member Circle" is a zoom meeting led by a Community Leader where students will have the opportunity to share their breakthrough moments with each other and discuss a particular theme. It is a safe place to talk to your peers, learn from other students' experiences, and engage in a group discussion.  
Recitals are an opportunity for students to showcase a performance in front of a live audience.
In this video, Daine answered all of your questions that were submitted in the month of August.