Membership Required
Subscribe to a membership plan for full access to this show and learning resources!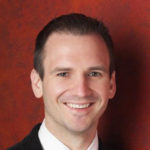 Instructor
03/25/2019 10:00 am (PST)
---
View the Q&A with Jonny from March of 2019.
08:58 – Q: Hands together problem with Forrest Gump Theme
14:12 – Q: Breaking down "The Bare Necessities"?
18:14 – Q: Arranging intro and outro for beginner of "The Way you look at me"?
20:32 – Q: Technique with LH in ragtime?
22:10 – Q: How to make "Tetris Theme" arrangement in Latin style?
23:41 – Q: Jazz analysis of B Section on "The Way You Look Tonight"?
27:22 – Q: Fingering in RH for "Cruella de Vil"?
29:32 – Q: How to apply modulation to a simple melody?
33:20 – Q: RH – mastering this in the blues with LH
36:28 – Q: Playing traditional gospel and mood music?
40:03 – Q: Jazz warmup up suggestions and practice routine?
48:13 – Q: How to play the rolls in "Fly me to the Moon" solo?
51:55 – Q: What is the fingering for beginning of "Let it Go"?
58:00 – Q: Favorite blues piece to learn?
59:16 – Q: Whereabouts is the Cocktail piano course on the website?
59:55 – Q: How to make lead sheet songs interesting
1:03:20 – Q: Expanding Gospel Grooves?
1:06:21 – Q: Fingering used in "Happy Birthday"?
1:09:18 – Discussing Hanon
1:11:59 – Q: What to study after Blues Challenge?
1:15:28 – Q: Course on "Walkin After Midnight"?
1:15:37 – Q: Easiest way to funk up any song?
1:17:19 – Q: Use upper structure or other voicings?
1:21:23 – Q: Finger movement on Youtube video
1:23:57 – Q: How to work on problem areas of a piece?
1:25:04 – Q: Encouragement to new piano player
1:28:14 – Q: Techniques playing octaves with RH?
1:32:34 – Q: Tips for playing "Fantasie Impromptu"?
1:34:50 – Q: How to do rolls?
1:35:14 – Q: Common stride arpeggio fills?
1:40:16 – Q: How to post a testimonial on Facebook?
1:42:00 – Q: Where should wrist be in playing 10ths?
1:43:12 – Q: Approach to teaching swung eighths?
1:45:13 – Q: Are the runs you did written down?
Office Hours are an opportunity to get interactive feedback from a professional piano coach!
"Member Circle" is a zoom meeting led by a Community Leader where students will have the opportunity to share their breakthrough moments with each other and discuss a particular theme.
In September, we released 4 new Courses, 4 Quick Tips, 6 Smart Sheets, 11 Backing Tracks, and more!