Membership Required
Subscribe to a membership plan for full access to this show and learning resources!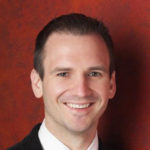 Instructor
03/26/2018 10:00 am (PST)
---
View the Q&A with Jonny from March of 2018.
08:45 – Q: Slower explanation of the Bob Malone Solo?
16:27 – Q: What notation software do you use?
19:10 – Q: Can we do Pirates of the Caribbean together?
23:03 – Q: Best left-hand pattern for Sugar Cubes solo?
30:39 – Q: Possible duets?
31:20 – Q: Jonny's jumpin' boogie middle chords?
33:35 – Q: Simplifying advanced tunes?
36:42 – Q: Explain diatonic chords in the circle of 5th?
40:04 – Q: What happened to the middle C red dot?
40:57 – Q: How to organize a 30min practice session?
47:16 – Q: Accordion Key difference
49:43 – Q: Can you demonstrate a pattern for my video?
56:40 – Q: Enriched chords and pop music?
1:01:45 – Q: 9 vs a sus2?
In September, we released 4 new Courses, 4 Quick Tips, 6 Smart Sheets, 11 Backing Tracks, and more!
Office Hours are an opportunity to get interactive feedback from a professional piano coach!
"Member Circle" is a zoom meeting led by a Community Leader where students will have the opportunity to share their breakthrough moments with each other and discuss a particular theme.