Membership Required
Subscribe to a membership plan for full access to this show and learning resources!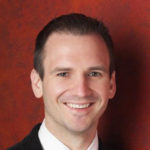 Instructor
---
In the November 2020 Live Q&A, Jonny answered all of your music questions!
02:31 – Q: Why are there no rootless voicings used in The Way You Look at Me
06:05 – Q: Will you teach some country style lessons?
07:23 – Q: What are the top 5 tunes every jazz pianist needs to have memorized?
08:52 – Q: Practice tips for learning Footsie Woman?
11:50 – Q: Tips on unlearning old fingering habits?
14:41 – Q: Can you play John Lennon's Imagine?
16:16 – Q: What improv techniques are you using in Circular Progression?
22:35 – Q: Hints on how to speed up my 7th chords?
25:45 – Q: Can you demo how to use the pedal on Canon in C?
29:28 – Q: Tips for hearing bass lines in music?
35:19 – Q: Exercises to help separate the dynamics between hands?
33:15 – Q: What is the purpose of inverting 7th chords?
41:30 – Q: Do you always need to land on a chord tone?
45:01 – Q: Tips for playing the style of Shaun Martin?
46:56 – Q: When will you release the Rootless Voicings course?
51:31 – Q: Do you recommend memorizing the chord progressions & solo scales when improvising?
55:54 – Q: Any tips for the left hand timing of O Holy Night?
59:25 – Q: Can your blues techniques be used in jazz, such as modes & dim scales?
1:04:13 – Q: Where can I find the lessons for Somewhere Over the Rainbow?
1:05:33 – Q: There are 2 St. Louis Blues courses – which one should I take?
1:07:05 – Q: Are the live shows archived?
1:07:33 – Q: How should I plan my practice schedule?
1:10:05 – Q: Can you demonstrate the 16th note run in 12/8 time from She's Always a Woman"?
1:10:50 – Q: Can other voicings be used besides A & B?
1:13:46 – Q: Is eye-hand coordination important?
1:16:57 – Q: How long before my improv starts sounding more natural?
1:24:03 – Q: Can you talk about walking bass lines?
1:25:48 – Q: How do you know what chords to use when jamming with other musicians?
1:28:50 – Q: My 5th finger often slips off the black key when jumping to a chord.
1:31:13 – Q: Can you teach more lessons on syncopation?
1:32:18 – Q: What's the best approach to learn scales over chords?
In September, we released 4 new Courses, 4 Quick Tips, 6 Smart Sheets, 11 Backing Tracks, and more!
Office Hours are an opportunity to get interactive feedback from a professional piano coach!
"Member Circle" is a zoom meeting led by a Community Leader where students will have the opportunity to share their breakthrough moments with each other and discuss a particular theme.