June 2019 Update
Membership Required
Subscribe to a membership plan for full access to this show and learning resources!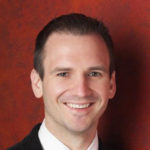 Instructor
06/30/2019 12:00 pm (PST)
---
This month, we released 3 new courses, 4 Quick Tips, 3 One-Minute Tips, and 4 Smart Sheets.
In the June 2020 Jazz Ballad Improv Collaboration, our talented PWJ students improvised with Jonny over a jazz ballad. Congratulations to everyone who participated!
In the July 2020 Live Q&A, Jonny answered all of your questions about the piano and music in general.
In June, we released 3 new Courses, 4 Quick Tips, 7 Smart Sheets, 13 Backing Tracks, the new Student Collaboration, the Live Q&A, the Q&A Submissions, and the Student Assessment.