June 2019 Q&A
Membership Required
Subscribe to a membership plan for full access to this show and learning resources!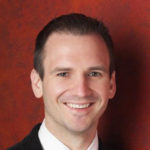 Instructor
06/15/2019 12:00 am (PST)
---
Watch the PWJ Member Q&A from June 2019, where Jonny answered all your piano and music questions.
11:08 – Q: Cover counterpoint theory in lessons?
13:50 – Q: How diminished scales relate to chords?
19:47 – Q: Alternatives to LH blues shuffle?
23:19 – Q: Info on passing chords?
27:14 – Q: More blues please?
27:51 – Q: More rock and roll riffs to add to solos?
30:25 – Q: Harmonic minor improv?
36:51 – Q: Tips for keeping songs fresh in your mind?
39:19 – Q: Which scales and runs to use?
40:05 – Q: Correct hand position? Practice routine?
46:38 – Q: Blues challenge – LH patterns? Tutorials on smooth jazz?
49:10 – Q: Sheet music for "The Rose" published yet?
49:52 – Q: Opening sheet music and watching video on website
51:13 – Q: How to fix a weak LH when playing the blues?
52:55 – Q: Scale you use in Funky Blues Jams?
58:02 – Q: Do you ever play on electric keyboard?
Office Hours are an opportunity to get interactive feedback from a professional piano coach!
In this Student Assessment video, Daine reviewed student video submissions from July and provided personalized feedback.
In July, we released 2 new Courses, 5 Quick Tips, 1 blog, 6 Smart Sheets, 6 Backing Tracks, and more!