Membership Required
Subscribe to a membership plan for full access to this show and learning resources!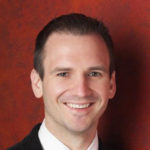 Instructor
07/06/2019 10:00 am (PST)
---
Watch the PWJ Member Q&A from July  2019, where Jonny answered all your piano and music questions.
08:29 – Q: Pedalling for "Believe"?
19:23 – Q: What is the ideal practice schedule?
28:35 – Q: How long it took to arrange "Baby One More Time"?
31:05 – Q: Course on Mary Poppins medley?
32:08 – Q: Favourite song to play on the piano?
33:47 – Q: When to start memorizing a new piece of music?
36:17 – Q: What keyboard to take camping?
37:01 – Q: Please do a Bruno Mars course?
37:49 – Q: Where and when to look when playing stride LH?
42:59 – Q: Can the Q and As be later? How to play "Let is Snow" more jazzy?
47:03 – Q: Analyzing chords and playing in piano solo?
52:45 – Q: Do a performance of "A dream is a wish your heart makes"?
53:51 – Q: Fingering for blues scales?
56:36 – Q: How to comp for trumpeter for "Christmas Samba"?
56:59 – Q: Break down funk rhythm for "Superstition"?
58:38 – Q: How to play the funky blues on continuous loop?
1:00:39 – Q: Where are the scales for improv course located?
1:01:46 – Q: How to play bar piano arrangement as piano solo?
1:05:31 – Q: Walking bass for "There will never be another you"
1:09:03 – Q: Scales to use for chord progression?
1:11:19 – Q: Have arrangement of Beauty and the Beast?
1:11:26 – Q: Relationship – blues and pentatonic scales?
1:13:54 – Q: Achieve right feel for boogie woogie arrangement?
1:17:20 – Q: How many songs / lessons from PWJ site do you recommend learning at one time?
1:18:02 – Q: Course for stock walking bass lines?
1:25:33 – Q: Trouble playing 2 handed arpeggios?
1:27:17 – Q: Would foundations and blues be a good place to start for kids?
1:29:40 – Q: Picturing blues scale quickly in different keys?
1:31:09 – Q: Is this video a jazz version of "Autumn Leaves"?
In September, we released 4 new Courses, 4 Quick Tips, 6 Smart Sheets, 11 Backing Tracks, and more!
Office Hours are an opportunity to get interactive feedback from a professional piano coach!
"Member Circle" is a zoom meeting led by a Community Leader where students will have the opportunity to share their breakthrough moments with each other and discuss a particular theme.