Membership Required
Subscribe to a membership plan for full access to this show and learning resources!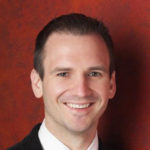 Instructor
07/26/2017 10:00 am (PST)
---
View the Q&A with Jonny from July of 2017.
11:14 – Tips on earning by playing piano?
12:25 – Q-Tips on Rock Pop Intros?
12:56 – Q-Tips for Performance Nerves?
15:56 – Q-List of Recommended Songs.
17:24 – Picking up a Style and applying it to any song
18:42 – Q-Any Tips for Tonic Arpeggios.
22:47 – Q-How to Avoid Conscience Interference?
24:11 – Q-How to get your left hand better?
26:36 – Q-Using Hanon on playing Strides.
28:52 – Q-Jonny's approach to "Won't you be my neighbor"?
29:46 – Q-Tips for Minor Chords?
33:13 – Q-What does A Flat Alto mean?
38:58 – Q-What Voicing does Jonny Use Improvising?
43:24 – Q-Small Hands. Tips for playing Tens?
50:42 – Q: Tutorial for "Roar" and "Eye of a Tiger"?
In September, we released 4 new Courses, 4 Quick Tips, 6 Smart Sheets, 11 Backing Tracks, and more!
Office Hours are an opportunity to get interactive feedback from a professional piano coach!
"Member Circle" is a zoom meeting led by a Community Leader where students will have the opportunity to share their breakthrough moments with each other and discuss a particular theme.