Jingle Bells Collaboration – November 2019
Membership Required
Subscribe to a membership plan for full access to this show and learning resources!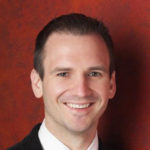 Instructor
11/30/2019 12:00 am (PST)
---
In the November 2019 Jingle Bells Collaboration, our talented PWJ students recorded one of 4 parts on Jingle Bells for a spectacular end result… Fantastic job everyone!
You can participate in future collaborations by clicking here.
Office Hours are an opportunity to get interactive feedback from a professional piano coach!
In this Student Assessment video, Daine reviewed student video submissions from July and provided personalized feedback.
In July, we released 2 new Courses, 5 Quick Tips, 1 blog, 6 Smart Sheets, 6 Backing Tracks, and more!