---
Jingle Bells Collaboration (December 2020)
Membership Required
Subscribe to a membership plan for full access to this show and learning resources!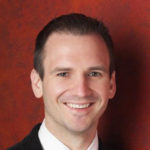 Instructor
---
In the December 2020 collaboration, our students played a Jingle Bells ragtime arrangement together!
Congratulations to all who participated:
Andrea Manara
Astrid Peters
Aura Mukherjee
Barb Christenson
Barbara Wilcox
Carol Green
Cretian Wijers
Dave Leeman
Diane Napier
Dimfie Kelderman
Dina Melucci
Felicia Seigler
Gwen Walden
Ido Bernstein
Irina Costei
Jakub Wysocki
Joe Rizzo
Ken Zimmerman
Kumi Miura
Laura Unterweger
Liane Bitinsky
Lisa Smith
Maureen Ryan
Rie Kitamura
Susana Rolfo
Svitlana Rais
Teri Shelton
Terri Thompson
Tom Sier
Wolfram Schmidt
In this video, Daine reviewed all of your submissions from the month of January.
Office Hours are an opportunity to get interactive feedback from a professional piano coach!
In January, we released 5 new Courses, 4 Quick Tips, 5 Smart Sheets, 10 Backing Tracks, and more!