Membership Required
Subscribe to a membership plan for full access to this show and learning resources!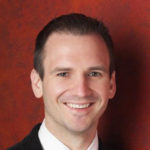 Instructor
01/26/2019 10:00 am (PST)
---
View the Q&A with Jonny from January of 2019.
11:29 – Q: Is it possible to keep learning the piano without using sheet music?
16:14 – Q: Can you do "You've Got a Friend in Me" as a course?
17:01 – Q: How to change keys and explain passing chords?
21:17 – Q: How to use sustain pedal in "St Louis Blues"?
23:45 – Q: How to avoid cramps in arm and pain in fingers?
27:45 – Q: Advice about pedal control?
30:23 – Q: How long does it take to arrange a song?
32:10 – Q: Is it ok not to read sheet music?
33:46 – Q: When will the Cocktail Course be released and is it standalone?
35:02 – Q: Do a course on "Angel Eyes"?
38:23 – Q: What is the best way to master hand coordination in "St Louis Blues"?
41:54 – Q: Any tips on playing scale down the keyboard?
44:18 – Q: What's the topic of the live workshop?
45:30 – Q: Practicing coordination with RH tremolo?
46:56 – Q: How to play at a local bar?
48:11 – Q: When else can tritone substitution be used in a jazz tune?
50:08 – Q: Where can we see you perform live in public?
50:43 – Q: How to count eighth and quarter notes?
51:36 – Q: Tips for clean chromatic scales?
52:38 – Q: How to play with syncopation?
53:49 – Q: Play "Teach Me Tonight"?
54:55 – Q: Which pedal to use in "Hallelujah"?
55:45 – Q: Tips on dynamics in "Fly Me to the Moon"?
57:29 – Q: Play some of "Misty"?
58:22 – Q: What songs are you working on now?
59:57 – Q: Counting quarter and eight notes?
1:02:33 – Q: Play "Let it Snow"?
1:04:39 – Q: "Play some Billy Joel Songs?
1:05:57 – Q: Straight notes in 2nd measure of "What Child is This"?
1:07:51 – Q: What chord do the blues tracks end with?
1:08:47 – Q: Fingering used for scales and solos
1:10:43 – Q: What to study for intermediate level?
1:13:11 – Q: Which courses to take for hand independence, rhythm etc?
1:16:49 – Q: Where to get backing tracks for playing along to and adjusting tempo?
1:17:47 – Q: How to play 3 or 4 chords to accompany singing?
1:22:59 – Q: Struggling to get the rhythm for "Maple Leaf Rag"?
1:23:44 – Q: How to make "Alice in Wonderland" sound more jazzy?
1:26:20 – Q: What is sightreading and is there a course?
1:28:30 – Q: How to accompany reggae songs?
"Member Circle" is a zoom meeting led by a Community Leader where students will have the opportunity to share their breakthrough moments with each other and discuss a particular theme. It is a safe place to talk to your peers, learn from other students' experiences, and engage in a group discussion.  
Recitals are an opportunity for students to showcase a performance in front of a live audience.
In this video, Daine answered all of your questions that were submitted in the month of August.