Membership Required
Subscribe to a membership plan for full access to this show and learning resources!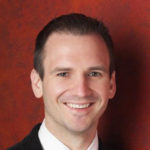 Instructor
01/26/2018 10:00 am (PST)
---
View the Q&A with Jonny from January of 2018.
05:41 – Comments on Fly Me to the Moon
11:19 – Q: Walking bass basics for St Louis Blues?
16:02 – 6-2-5-1 progression
17:29 – Q: Stock Jazz Voicings vs Block Chords?
22:20 – Q: Practice tempos?
25:35 – Q: How to memorize a tune?
29:26 – Q: Sheet access and technical Support Help?
32:36 – Q: What do you think while improvising?
37:28 – Q: How to use polychords?
45:13 – Q: Where do I find Somewhere Over the Rainbow?
47:21 – Q: Where to find rootless chord lesson?
48:07 – Q: Are you playing a CP-4 keyboard?
49:10 – Polychord review
49:57 – Q: Do you have a course on runs?
52:27 – Q: Boogie Woogie Basslines
53:50 – Q: Can you make a course for gigging?
56:18 – Q: Swing notation key?
58:53 – Q: Transition from classical to jazz piano?
In September, we released 4 new Courses, 4 Quick Tips, 6 Smart Sheets, 11 Backing Tracks, and more!
Office Hours are an opportunity to get interactive feedback from a professional piano coach!
"Member Circle" is a zoom meeting led by a Community Leader where students will have the opportunity to share their breakthrough moments with each other and discuss a particular theme.