---
Intermediate/Advanced Live Workshop (December 2020)
Membership Required
Subscribe to a membership plan for full access to this show and learning resources!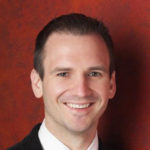 Instructor
---
In this workshop, we'll be learning Go Tell it On the Mountain in a gospel funk style. Starting with the lead sheet, we'll memorize the melody/chords, learn a left hand gospel groove, and embellish the right hand with chord extensions, alterations & slide notes. We'll also learn a stock intro/outro and how to solo on this tune with 2 scales and 9 techniques.
You can download the lesson sheet & backing tracks below in the 'Show Resources' section.
In this video, Daine reviewed all of your submissions from the month of January.
Office Hours are an opportunity to get interactive feedback from a professional piano coach!
In January, we released 5 new Courses, 4 Quick Tips, 5 Smart Sheets, 10 Backing Tracks, and more!