Intermediate/Advanced Live Workshop (10/23/19)
Membership Required
Subscribe to a membership plan for full access to this show and learning resources!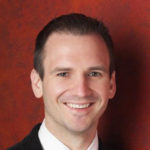 Instructor
---
Get ready to learn 10 intermediate/advanced jazz & blues piano outros and endings that you can use on almost any swing or blues tune, including walkups, walkdowns, country blues, big band, and more.
In the November 2019 Student Assessment, Jonny reviewed student video submissions and provided personalized feedback and guidance.
In the November 2019 Q&A, Jonny answered all of your questions about the piano and music in general.
This month, we released 3 new courses, 5 Quick Tips, 8 smart sheets, the Johnny Hodges Interview, and published the Bossa Nova Student Collaboration