---
Intermediate/Advanced Live Q+A (May 2022)
Membership Required
Subscribe to a membership plan for full access to this show and learning resources!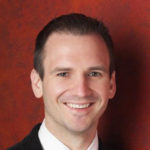 Instructor
05/18/2022 11:00 am (PST)
---
In the May 2022 Live Q&A, Jonny answered all of your music questions.
03:41 – Q: Why is the Bb scale the Dorian in Cm?
06:58 – Q: Can you break down the solo in Canon in D?
10:58 – Q: How do you put emotion into your playing?
16:38 – Q: When is it cool to use the dominant diminished scale?
20:17 – Q: How to improvise bebop?
27:02 – Q: Can you play Blue Moon in Eb?
34:15 – Q: How can I play more intuitively in a band?
36:56 – Q: Can you play the blues scale over any jazz standard?
39:29 – Q: Any tips for playing this song?
45:54 – Q: Is it okay to plan out my solo in advance?
47:37 – Q: Can't figure out the turnaround on Chinatown?
53:05 – Q: Will Johnny Hodges be making a course soon?
54:34 – Q: Can you demonstrate rolls in After You've Gone?
Office Hours are an opportunity to get interactive feedback from a professional piano coach!
"Member Circle" is a zoom meeting led by a Community Leader where students will have the opportunity to share their breakthrough moments with each other and discuss a particular theme.
In September, we released 4 new Courses, 4 Quick Tips, 6 Smart Sheets, 11 Backing Tracks, and more!