---
Intermediate/Advanced Live Q+A (June 2021)
Membership Required
Subscribe to a membership plan for full access to this show and learning resources!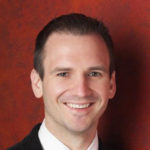 Instructor
06/29/2021 11:00 am (PST)
---
In the June 2021 Live Q&A, Jonny answered all of your music questions.
02:59 – Q: Tips for keeping same rhythm between hands?
05:59 – Q: Can you demonstrate some basic rhythms for B section of Blue Moon?
09:13 – Q: Could you discuss polyrhythms?
11:09 – Q: Can you suggest some practice routines?
14:42 – Q: Why does B diminished scale work on an E7 chord?
20:37 – Q: Is it ok to use 2 handed quartal voicings when accompanying a singer?
22:47 – Q: Can you give some ideas for using the style button on the keyboard?
25:07 – Q: Can you recommend some soulful riffs & runs for singers?
28:21 – Q: Can you discuss two-handed improv as opposed to improvising with right hand only?
33:44 – Q: Can you create a classic rock course?
36:15 – Q: Any tips for a more interested left hand while improvising?
39:17 – Q: Which course should I start after finishing the 10-Lesson Blues Challenge?
43:28 – Q: Any tips for improving my rhythm?
48:51 – Q: Can you demonstrate a quick 2-5-1?
50:32 – Q: Tips for playing a "bass solo" with the left hand?
53:52 – Q: Is it best to learn Autumn Leaves in all keys?
57:10 – Q: What's the goal speed I should reach for practicing block chords?
59:14 – Q: Can you show the block chords of the minor7(b5)?
1:01:41 – Q: Can you play a 1-6-2-5 progression in C while playing triad pairs with right hand?
1:04:59 – Q: Should I finish learning harmonies before I start learning improvisation?
1:08:48 – Q: Which lesson would help me give a bluesy feel to various songs?
1:10:05 – Q: Do you live in Nashville or do you just record there?
1:10:50 – Q: Any tips for increasing tempo for chord shells and guide tones exercises?
In November, we released 4 new Courses, 4 Quick Tips, 8 Smart Sheets, 17 Backing Tracks, and more!
Office Hours are an opportunity to get interactive feedback from a professional piano coach!
"Member Circle" is a zoom meeting led by a Community Leader where students will have the opportunity to share their breakthrough moments with each other and discuss a particular theme.
Join Us
Get instant access to this Show and other member features with a PWJ membership!
---
Guided Learning Tracks
View guided learning tracks for all music styles and skill levels
Progress Tracking
Complete lessons and courses as you track your learning progress
Downloadable Resources
Download Sheet Music and Backing Tracks
Community Forums
Engage with other PWJ members in our member-only community forums
Become a better piano player today. Join with the 14-Day Free Trial today!