Intermediate/Advanced Live Q+A (June 2021)
Membership Required
Subscribe to a membership plan for full access to this show and learning resources!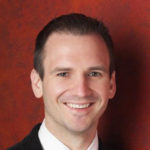 Instructor
06/29/2021 11:00 am (PST)
---
In the June 2021 Live Q&A, Jonny answered all of your music questions.
02:59 – Q: Tips for keeping same rhythm between hands?
05:59 – Q: Can you demonstrate some basic rhythms for B section of Blue Moon?
09:13 – Q: Could you discuss polyrhythms?
11:09 – Q: Can you suggest some practice routines?
14:42 – Q: Why does B diminished scale work on an E7 chord?
20:37 – Q: Is it ok to use 2 handed quartal voicings when accompanying a singer?
22:47 – Q: Can you give some ideas for using the style button on the keyboard?
25:07 – Q: Can you recommend some soulful riffs & runs for singers?
28:21 – Q: Can you discuss two-handed improv as opposed to improvising with right hand only?
33:44 – Q: Can you create a classic rock course?
36:15 – Q: Any tips for a more interested left hand while improvising?
39:17 – Q: Which course should I start after finishing the 10-Lesson Blues Challenge?
43:28 – Q: Any tips for improving my rhythm?
48:51 – Q: Can you demonstrate a quick 2-5-1?
50:32 – Q: Tips for playing a "bass solo" with the left hand?
53:52 – Q: Is it best to learn Autumn Leaves in all keys?
57:10 – Q: What's the goal speed I should reach for practicing block chords?
59:14 – Q: Can you show the block chords of the minor7(b5)?
1:01:41 – Q: Can you play a 1-6-2-5 progression in C while playing triad pairs with right hand?
1:04:59 – Q: Should I finish learning harmonies before I start learning improvisation?
1:08:48 – Q: Which lesson would help me give a bluesy feel to various songs?
1:10:05 – Q: Do you live in Nashville or do you just record there?
1:10:50 – Q: Any tips for increasing tempo for chord shells and guide tones exercises?
Office Hours are an opportunity to get interactive feedback from a professional piano coach!
In this Student Assessment video, Daine reviewed student video submissions from July and provided personalized feedback.
In July, we released 2 new Courses, 5 Quick Tips, 1 blog, 6 Smart Sheets, 6 Backing Tracks, and more!