---
Intermediate/Advanced Live Q+A (July 2021)
Membership Required
Subscribe to a membership plan for full access to this show and learning resources!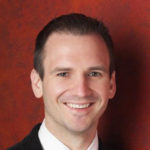 Instructor
07/28/2021 11:00 am (PST)
---
In the July 2021 Live Q&A, Jonny answered all of your music questions.
03:44 – Q: Can you play "This Will Be"?
07:54 – Q: Any tips for playing Maple Lead Rag extra fast?
09:11 – Q: At what point can a person call themselves a musician?
13:46 – Q: Are the tremolos supposed to be louder than the melody?
14:53 – Q: Tips for playing an intro on John Lennon's Imagine?
18:58 – Q: What's your advice for keeping left hand steady while improvising?
22:28 – Q: Which notes do I accent when improvising jazz?
26:40 – Q: How to know when you've crossed the line of being influenced by another pianist and stealing?
30:28 – Q: Can you explain the copyright restrictions of PWJ?
33:47 – Q: How is FGABCDE called F Lydian?
37:03 – Q: Can you explain the rhythm of After Hours?
42:29 – Q: Can a iRig2 interface be used for recitals on Zoom?
43:14 – Q: Other than maple leaf rag, what other tunes were most requested at Disneyland?
46:51 – Q: Why does C Jam Blues appear to be in the key of F?
48:22 – Q: Can you explain the rhythm in Baby I'm a 'Wishin?
53:40 – Q: Have you played on a piano where the lower half is a bass sound?
55:02 – Q: What's the difference in F Lydian and C Major?
59:45 – Q: Can you play the turnaround progression using bebop scales?
1:01:25 – Q: How often do you recommend practicing?
1:06:50 – Q: How do you choose which scales to use when soloing?
1:12:51 – Q: Can you explain the difference in F Lydian and C Lydian?
1:15:23 – Q: How to learn modes when every mode just goes back to a major scale?
In November, we released 4 new Courses, 4 Quick Tips, 8 Smart Sheets, 17 Backing Tracks, and more!
Office Hours are an opportunity to get interactive feedback from a professional piano coach!
"Member Circle" is a zoom meeting led by a Community Leader where students will have the opportunity to share their breakthrough moments with each other and discuss a particular theme.
Join Us
Get instant access to this Show and other member features with a PWJ membership!
---
Guided Learning Tracks
View guided learning tracks for all music styles and skill levels
Progress Tracking
Complete lessons and courses as you track your learning progress
Downloadable Resources
Download Sheet Music and Backing Tracks
Community Forums
Engage with other PWJ members in our member-only community forums
Become a better piano player today. Join with the 14-Day Free Trial today!