---
Intermediate/Advanced Live Q+A (July 2021)
Membership Required
Subscribe to a membership plan for full access to this show and learning resources!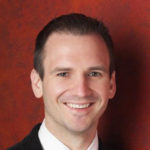 Instructor
07/28/2021 11:00 am (PST)
---
In the July 2021 Live Q&A, Jonny answered all of your music questions.
03:44 – Q: Can you play "This Will Be"?
07:54 – Q: Any tips for playing Maple Lead Rag extra fast?
09:11 – Q: At what point can a person call themselves a musician?
13:46 – Q: Are the tremolos supposed to be louder than the melody?
14:53 – Q: Tips for playing an intro on John Lennon's Imagine?
18:58 – Q: What's your advice for keeping left hand steady while improvising?
22:28 – Q: Which notes do I accent when improvising jazz?
26:40 – Q: How to know when you've crossed the line of being influenced by another pianist and stealing?
30:28 – Q: Can you explain the copyright restrictions of PWJ?
33:47 – Q: How is FGABCDE called F Lydian?
37:03 – Q: Can you explain the rhythm of After Hours?
42:29 – Q: Can a iRig2 interface be used for recitals on Zoom?
43:14 – Q: Other than maple leaf rag, what other tunes were most requested at Disneyland?
46:51 – Q: Why does C Jam Blues appear to be in the key of F?
48:22 – Q: Can you explain the rhythm in Baby I'm a 'Wishin?
53:40 – Q: Have you played on a piano where the lower half is a bass sound?
55:02 – Q: What's the difference in F Lydian and C Major?
59:45 – Q: Can you play the turnaround progression using bebop scales?
1:01:25 – Q: How often do you recommend practicing?
1:06:50 – Q: How do you choose which scales to use when soloing?
1:12:51 – Q: Can you explain the difference in F Lydian and C Lydian?
1:15:23 – Q: How to learn modes when every mode just goes back to a major scale?
In this video, Daine reviewed all of your submissions from the month of January.
Office Hours are an opportunity to get interactive feedback from a professional piano coach!
In January, we released 5 new Courses, 4 Quick Tips, 5 Smart Sheets, 10 Backing Tracks, and more!