---
Intermediate/Advanced Live Q+A (January 2022)
Membership Required
Subscribe to a membership plan for full access to this show and learning resources!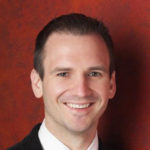 Instructor
01/13/2022 11:00 am (PST)
---
In the January 2022 Live Q&A, Jonny answered all of your music questions.
04:12 – Q: What do you do on a 2-measure stretch of nothing?
10:26 – Q: In a jazz ballad, what are some techniques to create inner movement?
16:26 – Q: How do piano arrangements convert orchestra music into a piano solo?
17:39 – Q: What do the B sections of That's All, Satin Doll, Honey Suckle Rose have in common?
20:25 – Q: How to approach the Key Courses as advanced?
24:00 – Q: What lessons cover LH patterns for Broadway accompaniment?
26:45 – Q: What are some exercises/courses I can do without a piano?
30:25 – Q: How to learn blues riffs in other keys?
30:58 – Q: Can you explain the "attack" position for fingers being on or above the key?
32:43 – Q: What's the difference between Library & Learning Tracks?
36:33 – Q: Tips for the rolls in St. Louis Blues Challenge?
38:57 – Q: Am I reinforcing incorrect behavior if I play something wrong multiple times?
42:42 – Q: In the 2-5-1 Soloing courses, how to master progressions happening over 2 instead of 4 bars?
45:56 – Q: When improvising blues, how many bars of each technique do you do?
49:35 – Q: Can you give practical tips for playing with backing tracks?
51:21 – Q: Ideas for playing What a Wonderful World in an interesting way?
55:01 – Q: Can you show the descending chord movements in My Funny Valentine?
In November, we released 4 new Courses, 4 Quick Tips, 8 Smart Sheets, 17 Backing Tracks, and more!
Office Hours are an opportunity to get interactive feedback from a professional piano coach!
"Member Circle" is a zoom meeting led by a Community Leader where students will have the opportunity to share their breakthrough moments with each other and discuss a particular theme.
Join Us
Get instant access to this Show and other member features with a PWJ membership!
---
Guided Learning Tracks
View guided learning tracks for all music styles and skill levels
Progress Tracking
Complete lessons and courses as you track your learning progress
Downloadable Resources
Download Sheet Music and Backing Tracks
Community Forums
Engage with other PWJ members in our member-only community forums
Become a better piano player today. Join with the 14-Day Free Trial today!