---
Intermediate/Advanced Live Q+A (August 2021)
Membership Required
Subscribe to a membership plan for full access to this show and learning resources!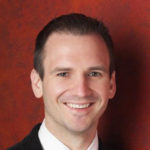 Instructor
08/25/2021 11:00 am (PST)
---
In the August 2021 Live Q&A, Jonny answered all of your music questions.
04:33 – Q: Any tips for playing over rhythm changes?
10:19 – Q: Can you show a few ways to end a blues shuffle?
14:33 – Q: How can I develop more interesting left hand accompaniment for lead sheets?
18:56 – Q: Which instruments do we emulate when we play certain songs?
22:26 – Q: Why do you use F# half dim as the 2 chord in Autumn Leaves?
28:53 – Q: Tips for improving left hand?
32:13 – Q: Is there any value of learning the original intro of standards?
34:52 – Q: Which track should I learn next after blues?
37:57 – Q: Do you have all of Scott Jaoplin's rags memorized?
42:10 – Q: Can you demonstrate the LH bass line for Rhythm Changes in C?
44:45 – Q: What's the best way to accompany other musicians in a jazz session?
50:09 – Q: Is there a course for learning how to accompany a singer?
52:51 – Q: Now that you're in Nashville, are you playing more country music?
54:30 – Q: What's the difference in licks, riffs, and grooves?
1:00:18 – Q: What are the diatonic 7th chords of the lydian dominant scale?
1:03:49 – Q: How would you use the pedal on Cruella de Vil?
1:08:43 – Q: Which minor scales can you use for 12 bar blues?
1:10:30 – Q: Advice for mastering another artist's transcriptions?
1:18:12 – Q: Which progression does the bossa challenge use?
Office Hours are an opportunity to get interactive feedback from a professional piano coach!
In this workshop, we'll be learning about how to accompany in a band setting on the well-known standard, "Fly Me To The Moon".
In this video, Daine answered all of your questions that were submitted in the month of February.