Improvisation Live Workshop Beginner/Intermediate (August 2021)
Membership Required
Subscribe to a membership plan for full access to this show and learning resources!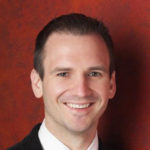 Instructor
08/02/2021 10:00 am (PST)
---
In this Live Workshop, we learn how to solo over the most common chord progression in jazz, the 2-5-1, with the outlining chords technique. We'll explore left hand accompaniments, common rhythms, and a variety of exercises for outlining chords. By the end of the workshop, you'll be able to create your own lines using this soloing technique.
Office Hours are an opportunity to get interactive feedback from a professional piano coach!
In this Student Assessment video, Daine reviewed student video submissions from July and provided personalized feedback.
In July, we released 2 new Courses, 5 Quick Tips, 1 blog, 6 Smart Sheets, 6 Backing Tracks, and more!