Bossa Nova Collaboration – September 2019
Membership Required
Subscribe to a membership plan for full access to this show and learning resources!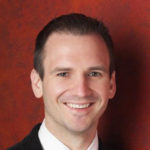 Instructor
09/30/2019 12:00 pm (PST)
---
We had 21 talented PWJ students join us for the September 2019 Bossa Nova Collaboration, where they each took a solo while Jonny played a Bossa Nova accompaniment! Each of you did a fantastic job with your improvisations!
You can participate in future collaborations by clicking here.
Check out the August 2020 Student Recital where students performed in front of a live audience!
In this Q&A Submissions video, Jonny answered all of your questions about the piano and music in general that were submitted in the month of July.
In the July 2020 America the Beautiful Collaboration, our talented PWJ students played the tune America the Beautiful together in a ragtime style!