Beginner/Intermediate Live Workshop (8/24)
Membership Required
Subscribe to a membership plan for full access to this show and learning resources!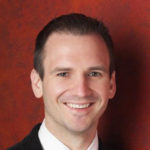 Instructor
08/24/2019 10:00 am (PST)
---
Learn how to create 48 beautiful accompaniment patterns that work almost over any pop song, including 8 essential right hand techniques, 6 left hand techniques, chord positions, and more.
Watch the full workshop HERE.
In the July 2020 Live Q&A, Jonny answered all of your questions about the piano and music in general.
In June, we released 3 new Courses, 4 Quick Tips, 7 Smart Sheets, 13 Backing Tracks, the new Student Collaboration, the Live Q&A, the Q&A Submissions, and the Student Assessment.
Transform the hymn Amazing Grace into the Slow Gospel Blues Style. Starting with the lead sheet, we'll add the bass line, chords, right hand harmonies, and discuss how to improvise a solo.