---
Beginner/Intermediate Live Workshop (September 2020)
Membership Required
Subscribe to a membership plan for full access to this show and learning resources!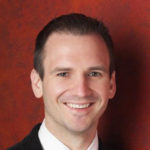 Instructor
09/21/2020 10:00 am (PST)
---
In this workshop, Jonny taught the classic George Gershwin tune "Summertime" in the slow blues style. We'll go over the lead sheet, 3 left hand patterns, 7 right hand embellishments, intros/outros, and how to solo over this tune.
Office Hours are an opportunity to get interactive feedback from a professional piano coach!
In this workshop, we'll be learning about how to accompany in a band setting on the well-known standard, "Fly Me To The Moon".
In this video, Daine answered all of your questions that were submitted in the month of February.