Beginner/Intermediate Live Workshop (September 2020)
Membership Required
Subscribe to a membership plan for full access to this show and learning resources!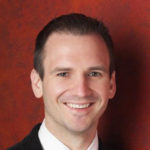 Instructor
09/21/2020 10:00 am (PST)
---
In this workshop, Jonny taught the classic George Gershwin tune "Summertime" in the slow blues style. We'll go over the lead sheet, 3 left hand patterns, 7 right hand embellishments, intros/outros, and how to solo over this tune.
In this Q&A Submissions video, Yannick answered all of your questions about the piano and music in general that were submitted in the month of September.
In this workshop, you learned how to arrange O Holy Night in a contemporary style. We'll learn the lead sheet, 4 left hand stylizations, 3 right hand harmonizations, a stock intro/outro, and other advanced arranging techniques.
Jeremy Siskind joins Jonny May for a special interview to share his insights on piano practice, arranging, and performing.